citinotes
Le Cabaret
Paris by night
Random night that takes us by the hand
And leaves us in the morning
Paris by night
What makes me happy is that
Tomorrow we will regret only the things we remember
These lyrics by French songwriter Bénabar describe the high expectations Parisians have from their after-dark adventures: "we will regret only what we remember". One must keep in mind that the City of Lights, in the morning, does a pretty good job in concealing the party animal hidden in the depths of the Parisian soul. If partying is a collective trait that runs in their blood, passing from father to son, then we should look back at the Parisian interwar years, when history was written in quill pens soaked in liquor.
It all started near the end of the 19th century. The Belle Epoque (1871-1914), with its industrial and technological boom, set the stage for Parisians to explore new ways to entertain their evenings: movie theaters, casinos, music halls and cabarets bewitched their audiences, rich and poor, by offering a whole new experience made of crystal chandeliers, dizzy waltzes, and champagne showers. In a time of modesty and social reserve, the carefree sensuality displayed in cabarets like the Moulin Rouge practically sealed the image of Paris that foreign visitors would carry for a very long time: a city where life is frivolous, morals are loose, and nights are crazy.
In the aftermath of the devastating Great War, the Parisians did not take long to pick up where the Belle Epoque left off. Only now, they were not alone: Every day, ocean liners were arriving at the port of Havre packed with Americans; on their upper decks, wealthy passengers were fleeing prohibition in the pursuit of a new frivolous world; on their lower decks, Afro Americans were clinging on to their saxophones like passports to a –hopefully- better life. Together with other performers from all over Europe, they were ready to set fire to the Parisian night sky: Jazz players, Charleston performers, Hungarian violinists, Argentinean tango dancers, Cossacks and gypsies, playful waiters and tipsy patrons…everybody swirled in an ecstasy where the rhythm was set by neon lights and trumpet whistles that only the stock market crash of 1929 would manage to mute.
Very few writers have described that multicultural frenzy of the Parisian nights more vividly than Joseph Kessel (1898 – 1979), French journalist, novelist, reporter and war hero. He was a member of the prestigious Académie Française and was honored as Grand Officer of the National Order of the Legion of Honour, the highest French order of merit, following his participation in the WWI as an aviator. In the delightful extract of his novel, Princes of the Night, we explore the nightlife of Pigalle, center of the notorious Parisian nights in the '30s. In the aftermath of the Bolshevik revolution, Russians flocked to Paris and the hill of Pigalle by the hundred; they opened restaurants, bars, and dancing clubs that transformed the echo of their motherland's war into joyful melodies played by violin and balalaika virtuosos.
Citinotes
"There were men there who had spent all their lives making nights look shorter to those who paid for them; they were real instruments of joy, born to sing and to please, like the violins they instinctively played."
chapter 1
Artifices of joy
Those who, in the years 1924-1925, dragged their misery, their idleness, their sadness or simply their nocturnal mood under the artificial daylight of Montmartre lights, those who loved the unique landscape of the streets Pigalle, Fontaine and Douai, landscape of drunk Americans, of negroes with saxophones, of Argentinean tangos, of girls a little crazed, of pimps in tuxedos, of flower vendors, of beggars and taxi drivers, a landscape that smelled of gasoline, perfumes, make-up and, secretly, drugs, those who liked to see, from the place Pigalle, the cascade of signs hurtling down and dancing, signs as fascinating and disappointing as the artifices of joy, those who mingled with the strange people who begin to work when normal people go to bed […] – those remember the number of Russian night restaurants gathered on a few square meters of the night zone.
These bars grew and multiplied like unhealthy plants. They came in any size and style: from three-story music factories to tiny little ones of half a dozen tables. In some of them, under a bluish church light, which was reflected on silver cups, one silently intoxicated oneself, as if to celebrate a rite; and from others, on the contrary, music, songs, and wild dances resounded, non-stop. In each step, we bumped into Cossacks who were standing like sentries, in front of the gates of these cabarets. […]
There were men there who had spent all their lives making nights look shorter to those who paid for them; they were real instruments of joy, born to sing and to please, like the violins they  instinctively played.
They were the gypsies of the great restaurants of Moscow, of the Petrograd Islands, that the river of emigration had carried to Paris.  Some had played for the Grand Dukes, for the Tsar, for Rasputin. We had thrown small fortunes under the bows they offered us […]
Mixed like that, hungry, disguised, colonels of the guard, professors, women of the nobility, prostitutes, improvised artists, famous gypsies came to deliver -sometimes with a soul violent and sincere, other times with an adulterated theatricality- to couples knocked-out by noise, light and champagne, the barbaric, desperate and sometimes sublime breath that Russia has deposited in her songs, her dances and in her worst children, without any limits or form. […]
The Russians who belonged to these nocturnal establishments were sleeping in these hotels, working in these restaurants, and getting out of their sleep only to sing, serve, and drink, and would never stop singing and drinking until they fell asleep again. In this closed district, in which gargotiers, hoteliers and even hairdressers of their country popped up, they did not need to use a word of French for weeks. They lived so confined by their profession and their fatigue that many of them even ignored the Bois de Boulogne and the Arc de Triomphe. And, like that, they named the district after the square that dominates it, Pigal.
Joseph Kessel,
Nuit des Princes, Éditions de France, 1927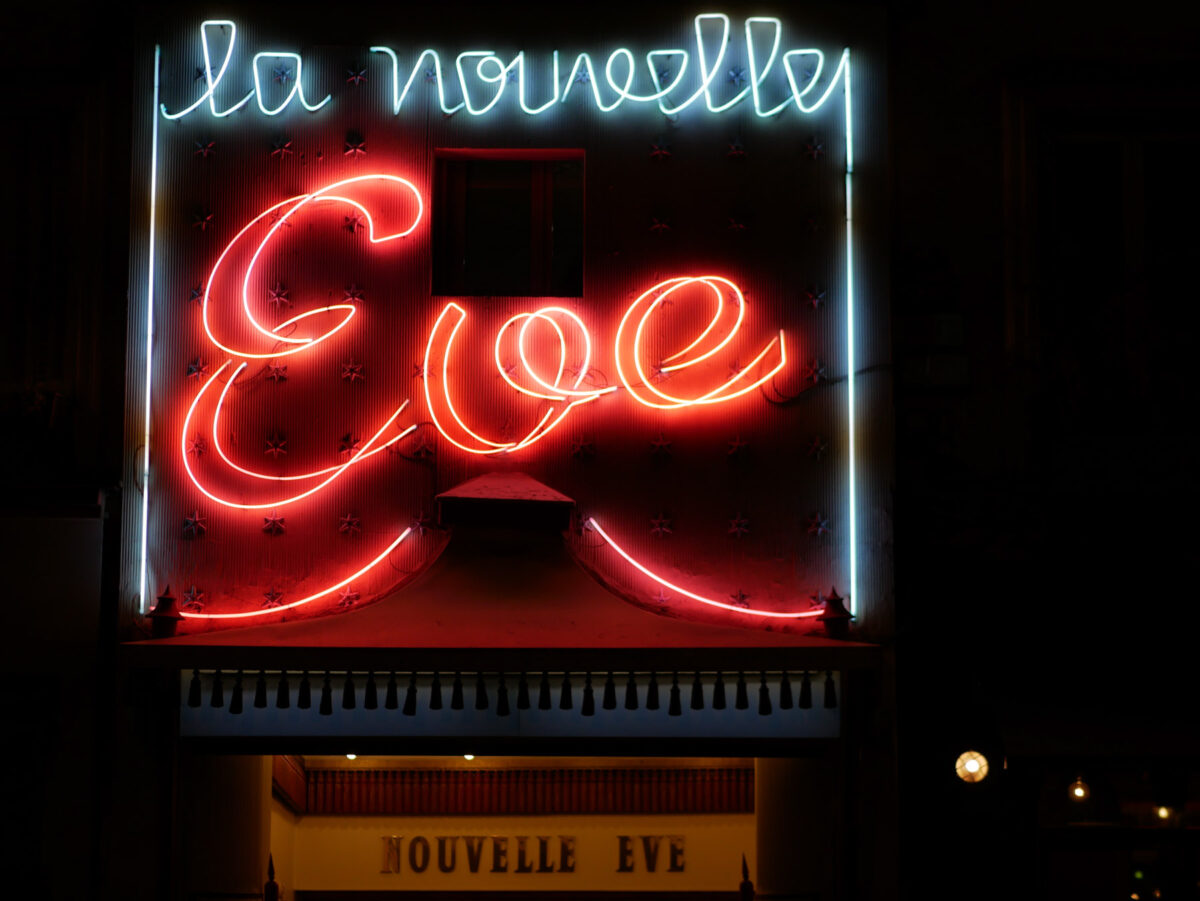 Paris for night owls
Discover the trendiest neo-cabarets and clubs to spend a memorable, unapologetic night